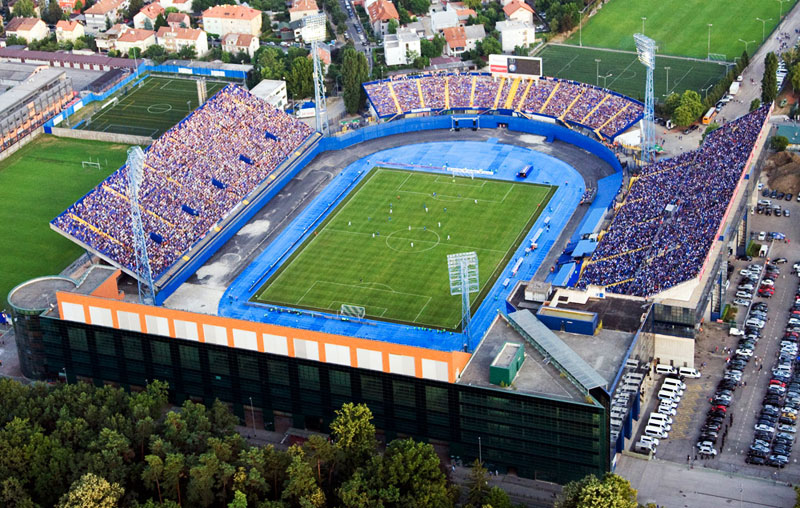 Basic information
Maksimir stadium is owned by the City of Zagreb and was officially opened on 5th of May 1912. Of course, to this day it has been reconstructed several times. Big "face lifting " was done in 1997./1998. when all the standing places were replaced by seats and a completely new north stand was built.
In 2011 GNK Dinamo invested a lot of money and effort to refurbish Maksimir once again. All the seats were replaced, under soil heating was installed, new media stand and rooms for the press representatives were built and two years later Dinamo completely reconstructed the South stand with new dressing rooms for both teams, referees and all other officials. The stadium is now equiped also with a chapel and rooms for home team players.
The stadium has four stands and full capacity is 35 123. The East stand is closed for spectators due to the earthquake consequences since March 2020.
Maksimir stadium is easy accessible by public transport: tram (4, 7, 9, 11, 12, 17), bus or fans can just take a very nice 20 minute walk via Maksimirska street from the centre of the town to the Maksimir stadium. Maksimir is also used by Croatia national team for their home games.