Zagreb is the capital city of Croatia and by population the largest one. Historically, Zagreb originated from two villages on the nearby hills – Gradec and Kaptol, who are the core of today's Zagreb's Old Town. Zagreb is an administrative, economic, cultural, commercial and scientific heart of Croatia.
The old part in Zagreb is divided into two city parts Upper and Lower. The Lower city part is much younger and its construction is harmonious and beautiful. The Upper city part is historical center that consists of the combination of relatively narrow and steep streets. If you want to feel real city atmosphere, go to the market. While you are walking on Dolac market, drinking juice made of fresh fruits, you will see Zagreb from some other perspective.
Zagreb has a rich cultural scene an a lot of museums and theatres all around the city. On the square- park named after Marshal Tito is situated the magnificent building of the Croatian National Theatre built in 1894/95 by the project of the famous Viennese theater architects Fellner and Helmer. In this Square is the Rectorate building of the Zagreb University and the University of Law and in front of them is copy of a statue "History of Croatians".
There are three big museums here: the Croatian School Museum, the Museum of Arts and not so far away is the famous Museum Mimara where is kept one of the most valuable art collections in the world.
If you are looking for recreation there are lakes Jarun and Bundek, beautiful Maksimir park and the imposing mountain Medvednica that contains a preserved fortress Medvedgrad and fascinating views of the city. There are also many small restaurants, mountain grills and cafes at the top of the mountain, open until early evening.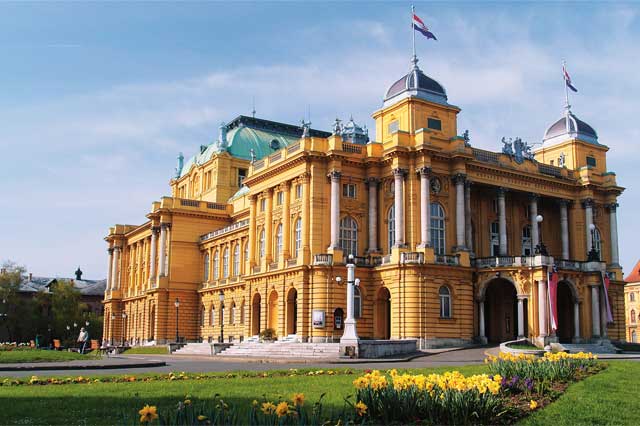 Zagreb is the only capital in the world that hosts a Ski World Cup race. The slalom event - known as the "Snow Queen Trophy" usually takes place in January and attracts a crowd of around 25 thousand people.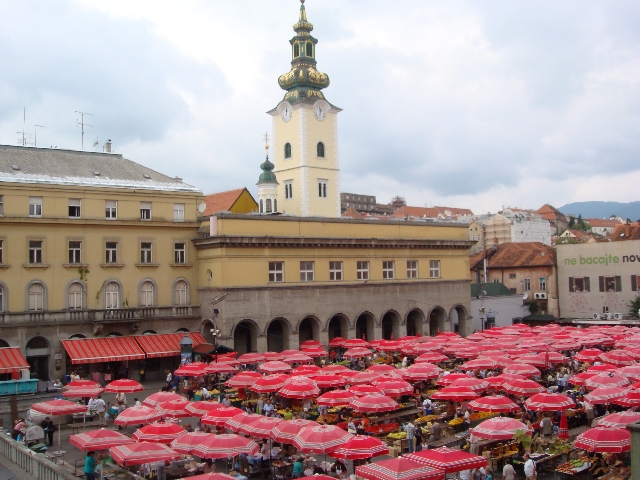 Zagreb is a big sports center with many professional and amateur sports clubs. From football clubs, except GNK Dinamo, we must highlight NK Zagreb, NK Lokomotiva, NK Croatia Sesvete, NK Hrvatski dragovoljac, the basketball teams of great importance KK Cibona, KK Zagreb, KK Cedevita, and handball team RK Plinarsko društvo Zagreb. Also, there is a hockey team, KHL Medveščak, that plays in the Continental hockey league (KHL).
In Zagreb you can also find a plenty of good food. Zagreb offers a profusion of culinary delights, drawing inspiration from both the Northern and Southern plains of Croatia, the Adriatic region, as well as from the legacy of the Ottoman, Hungarian and Austrian Empires. If you're looking for good restaurants we should point out Nocturno, Mašklin i lata,Okrugljak and many others.